Houston Local Paid Search & Social Paid Search Services
Get More Conversions & More Sales With Our PPC Services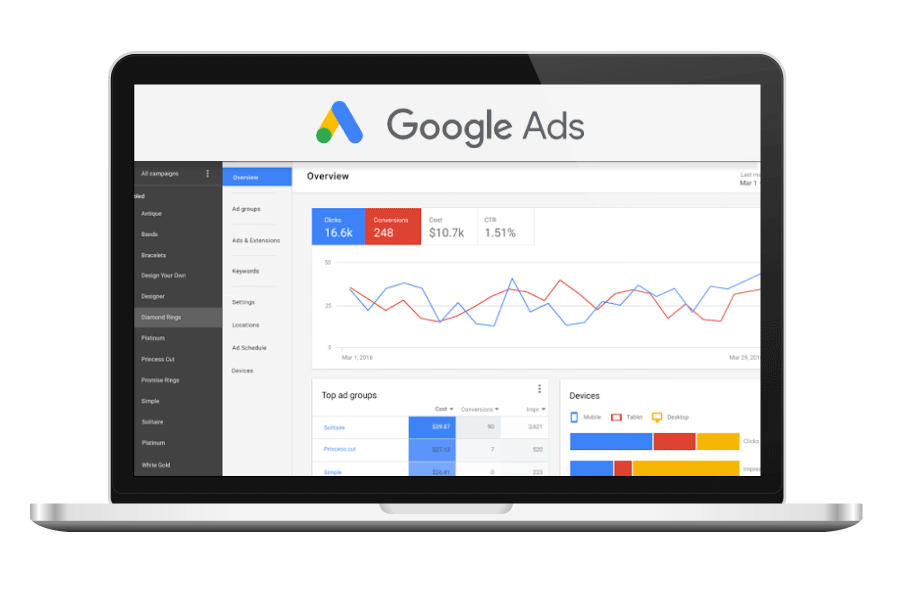 Are you looking to increase website traffic and earn more revenue for your local business?
Digital Consultant Marketing can help your company increase sales and engage new customers.
With a big focus on analytics and data-first marketing, we help clients expand their marketshare and increase sales opportunities using PPC advertising and integrated marketing.
Here are marketing platforms that we can put your paid ads services on:
Google AdWords
Facebook Ads
Instagram Ads
Youtube Ads
Your digital marketing could be performing better. 
And we'll show you how. 
For a limited time, there is no charge for a PPC audit. We'll highlight what you're doing well and where you can improve. 
We'll keep it simple and transparent, you'll see a break down of each area of your PPC campaign. To receive your free report, simply fill in your details.
What is Paid Search vs Paid Social Search Marketing?
What is paid social search?
Paid social campaigns are a great way to reach consumers based on their interests or attributes. While paid search campaigns are largely built around user intent in their search queries, paid social campaigns are more based on personal likes and dislikes.
Paid search advertising is a type of digital marketing strategy that allows companies to pay search engines to place their ads higher on relevant search engine results pages (SERPs) with the goal of driving traffic to their site. Pay-per-click — or PPC advertising — is the most common form of paid search.
"DCM did more for our SEO in three months than our previous company did in an entire year! We gradually saw an increase in unique visits, returning visitors, time spent on site, and sales! They are always available and work hard to quickly turn any problem, no matter how big or small into a solution. Thanks DCM!"
Want to see How does SEO increase ROI?
Click the button below to see our Full Case Studies & Reviews Below